Gigabit Broadband Vouchers
Gigabit broadband is a fibre optic cable connection into your premises offering speeds up to 1000Mbps (a Gigabit).
We're delighted to be a registered supplier on the Gigabit Broadband Voucher Scheme supported by Department for Digital, Culture, Media & Sport (DCMS). If you are in a rural area the scheme could provide financial support to your SME business of up to £3,500 to contribute to the installation cost of a gigabit-capable connection.
In order to benefit from a voucher, you must be an small or medium enterprise (employ less than 250 people and have a turnover under £50m) and not have access to a gigabit-capable connection already.
Businesses or residents can access the scheme through us as a registered supplier, which means that we can check to see if you're eligible for a gigabit voucher, and we'll do the hard work to help you claim it.
You can find out more on the DCMS Gigabit Voucher Scheme website.
The chart below shows the step-by-step process that each voucher recipient will go through to activate their voucher: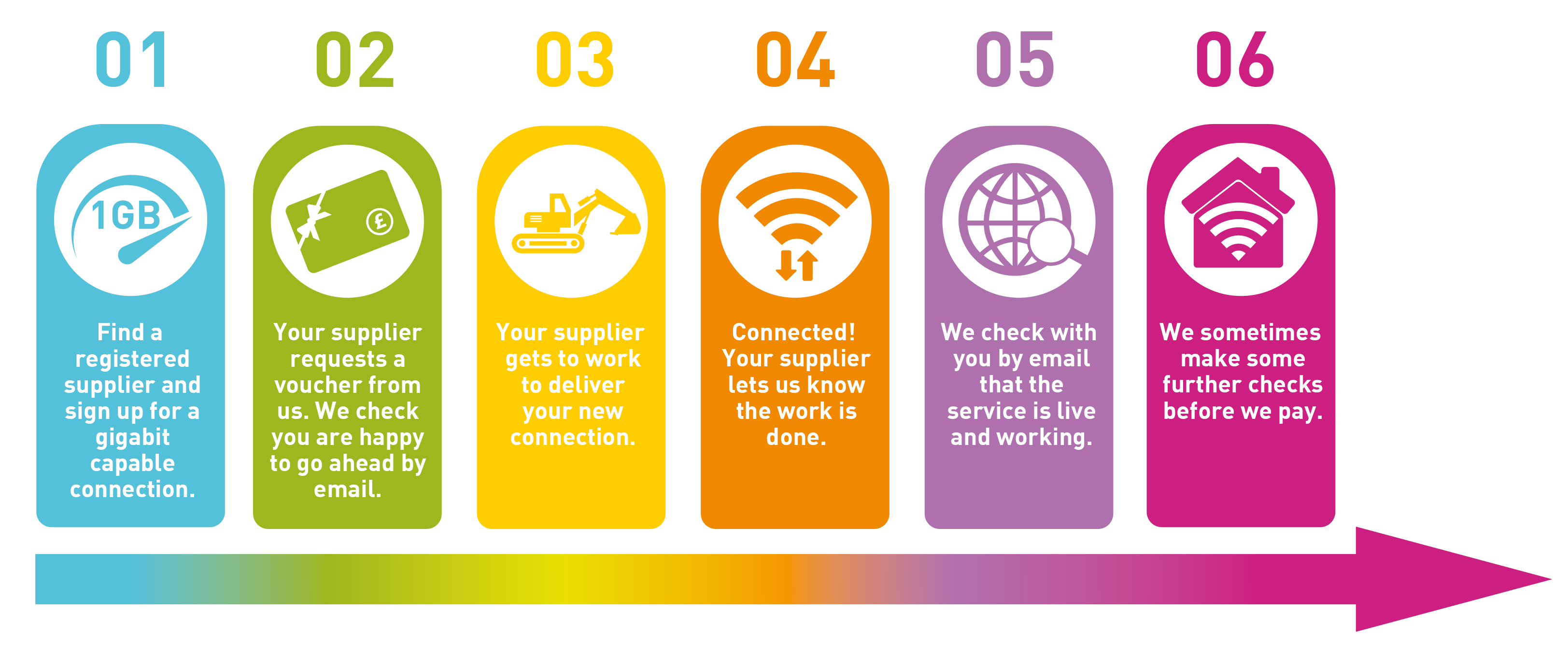 We've successfully implemented a number of schemes where we obtained the full funded support for our clients. Why not visit our online quote page to see what it would cost to significantly upgrade your connection to gigabit broadband.
View our other connectivity services here.