Blog
21 June 2016 / by Marek / FAELIX, meta + Customer Relationship Management.
Ten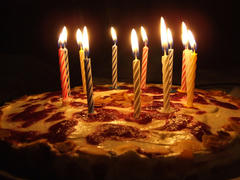 It's hard to think that ten years ago, after I had been consulting for a couple of years, we decided to incorporate as Faelix Limited.  Since "making the leap" it's been a whirlwind of fascinating work with our very rewarding clients.
We've tried to keep focus on making our clients happy, so I'm really pleased that though our customer base has grown over those ten years we still do business with customers #1, #2, #3, and #4.  We've worked with multinational empires and individuals' businesses; with charities and the education sector; and with both national campaigns and local issue groups.  We've weathered a recession which prompted heavy consolidation within the Internet Service Provider market, and a climate of austerity that saw many of our public sector clients disappear as funding was slashed.  We've seen the rise of "the cloud" but stayed true to our traditions.  We've grown our network, expanded, and begun offering a wider range of services.  And, most recently, we embarked upon a significant investment and development project building our CRM-as-a-service, fulcrm.
I can't tell if it's coincidence that our tenth birthday is happening at such an exciting time for the company — or maybe it was inevitable because that's been the trend of most of the last decade!
To keep things exciting we've just launched our new website.  And we'll be following up very soon with some extra special offers for both existing and new customers…
---