Case Study
31 January 2021 / by Kennedy / Case Studies, Fibre, Internet, Networks, Ubiquiti + MikroTik.
National Fibre at Heaton Group Bolton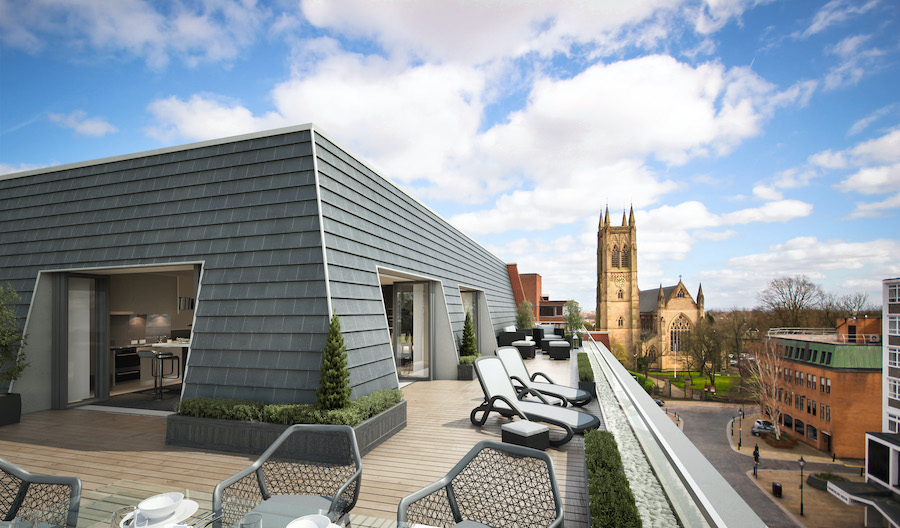 Heaton Group develops homes to rent, live and invest in, in high demand areas such as Preston, Bolton, Chorley, Central Manchester, Wigan and Warrington. They renovate listed buildings, conversions or office spaces and new builds into high specification apartments and living spaces.
They came to us via the contractor installing the internal fibre in one of their developments to bring broadband connectivity to 61 flats. We were recommended because we'd worked with some of their team on other projects and they knew that we'd be able to help.
The Problems
The network project for the building had stalled – the existing network contractor had failed to meet deadlines; they had brought fibre into the building but were unable to connect their equipment. Some occupiers had already moved in, they had no broadband connectivity, and they were being billed for a service that didn't work. Heaton Group needed a fast turnaround to retrieve a difficult situation — as developers and building manager they needed to keep the trust of their customers. After a few conference calls with the fibre installers and Heaton Group, and a survey of the Stone Cross development, we knew that we could provide a solution that met the residents' and the developer's needs.
The Solution
We came late into the project, we knew that there were a number of unknowns and that promises had already been made to the residents. We suggested a number of ways to complete the work. We could provide the broadband service and contract directly with the end customers, or work with Heaton Group and their fibre installers, which already had a commercial relationship with them via the building maintenance contracts. This was a cleaner solution in that the residents wouldn't have to deal with another third party – Heaton Group owned the customer relationship. We agreed to provide the connectivity, customer premises equipment and technical support, and they deliver service to their residents through National Fibre, a partnership with their fibre contractors. In this way the supplying parties benefit from revenue income, and Heaton Group has the option of putting the ISP side of the contract out to tender at the end of our 3 year term.
Results
We needed to get Stone Cross online quickly. We ordered an EAD1000, a 1Gbit/sec fibre circuit with resilient backhaul to our Manchester and London datacentres. While waiting for the install we put a couple of 4G routers on the roof so we could get the residents up and running. We deployed KeySIM's multi-carrier 4G connectivity and associated to two different networks for resilience and performance. Within a week we brought in an additional two business-grade DSLs and we aggregated these four circuits to get a good balance of upstream and downstream bandwidth and latency. And only a few weeks later the gigabit fibre was installed providing each of the 61 flats with 100Mbps symmetric connectivity, with faster packages available.
Heaton Group are forward thinking, in line with people working home, and it being essential for fast fibre networks in buildings.
---